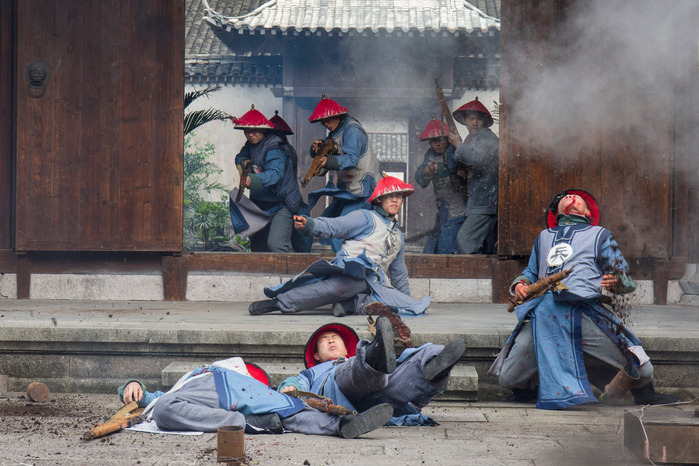 Hengdian, Zhenjiang Province, China.
Hengdian is movie making Mecca. It is the powerhouse of China's TV dramas and feature films and it makes Hollywood seem like a small indie film studio ~ To make period dramas showcasing China's Ming and Qing dynasties they built a full scale replica of Beijing's Forbidden Palace, but that is only one 'small' area of the vast studios.
With China's Communist Party's recent 70th anniversary, Hengdian is busy making patriotic 'red' movies and dramas. Inevitably there is anti-Kuomintang (the previous government that fled to Taiwan) and anti-Japanese themes, you will see plenty of extras playing dead in their uniforms.
For more images and information and background. Please get in touch.
All images © Jonathan Browning